Planned Giving
Meet Our Donors
George & Marilyn Pearson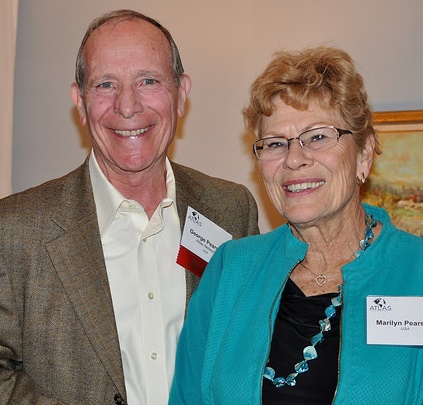 Marilyn and I wanted to provide a legacy gift to Atlas, but we had not completed our estate planning and would not complete it for several years.
Still we recognized the significance of a legacy gift to a vital organization. We wanted to provide something Atlas could draw on immediately if the need arose. And if it was not needed it would be something that would provide more generous support at a later date. To do this we designated Atlas as the beneficiary of a whole life insurance policy which would have a cash value if needed and an insured value at a later date if not needed.
We made a legacy gift before we did our estate planning and chose this approach because it was something we could at the time that would not preclude us from using any of the other options for legacy giving at a later date.